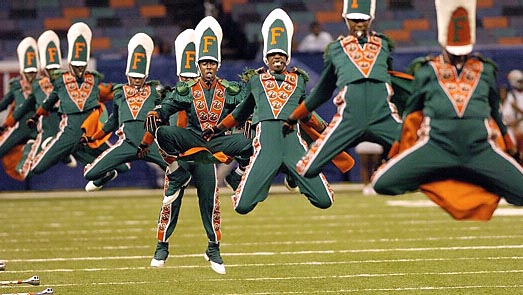 Your Black World reports.
Florida's governor, Rick Scott, met with several hundred students at Florida A&M University to discuss his recommendation that the president of the university resign in the midst of fraud allegations related to the hazing death of a student, Robert Champion. 
The students chanted "We've got questions. You've got answers." 
The students marched on the governor's office, stating that they would not leave until he spoke to them and changed his mind.
"We are not going to leave," said Breyon Love, the FAMU student body president. "Mr. Governor, with all due respect, we will be here all night, all day tomorrow until you apologize or rescind that recommendation."
The governor came outside, thanking the students for coming out.
"I want the best thing for FAMU. I want the best thing for the FAMU family. I want the best thing for the great state of Florida," the governor said, while not agreeing to change his decision.
The governor had told Solomon L. Badger III of the FAMU Board of Trustees that President James Ammons should be further admonished by the board for his inability to run the university in an appropriate fashion. 
"I think it's in his best interests (to) make sure that there is no question that this university is doing the right thing and cooperating," Scott said.
Dr. Ammons responded by stating the he would be "sure that this investigation will determine that, under my leadership, the administration acted appropriately."
He also said that he is willing to accept the consequences for whatever happens.
"I serve at the pleasure of the FAMU board of trustees, and I will abide by whatever decision the board reaches," he said.
In his own statement, Badger said that he has had "a communication with the governor," and that "we will make a decision about how we move forward Monday."
"This is a very difficult decision that we are facing," Badger said.
A 26-year old student, Robert Champion, died as a result of hazing on the campus.  Additionally, three students were arrested in related incidents.  Scholars and public figures in the black community have spoken out about addressing the culture of hazing.  Dr. Boyce Watkins has written on the subject, and Dr. James Peterson at Lehigh University has stated that the culture of hazing must be brought out into the open and be properly regulated to ensure the safety of students.