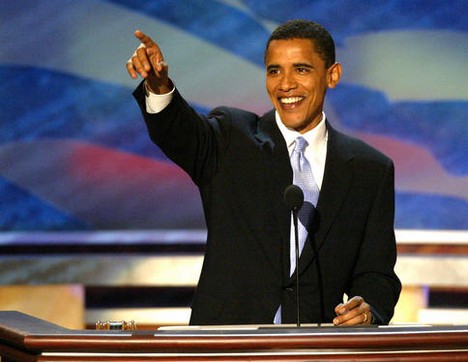 "That's pretty amazing, winning the Nobel Peace Prize," Jay Leno said Friday night of President Barack Obama's latest accolade. "Ironically, his biggest accomplishment as president so far ... winning the Nobel Peace Prize."
That joke may be indicative of the TV comedy world sharpening its arrows a bit more when the current occupant of the White House is the target, The New York Times reports.
President Barack Obama Awarded Nobel Peace Prize
The Times quotes Bob Lichter, who has tracked themes in late-night humor for 21 years, as saying "it will be telling to see how the comedians treat" the president's winning the peace prize: Is there now a caricature taking hold of a man more celebrated than accomplished?
Lichter, of George Mason University's Center for Media and Public Affairs, said it was too soon to tell whether the Oct. 3 Saturday Night Live skit suggesting that Obama has accomplished nothing is a "harbinger" or not. "The danger is that Mr. Obama is going to be defined by inaction and not living up to expectations," he said.
Click to read.