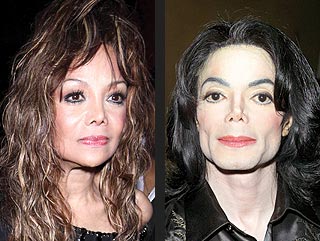 Speaking out for the first time since Michael Jackson's sudden death on June 25, the singer's sister LaToya Jackson, 53, is raising alarming allegations.
"Michael was murdered," LaToya claims in an exclusive interview with London newspaper the News of the World.
"We don't think just one person was involved in the murder," she added, refusing to name the people she believes are responsible for the death during her four-hour interview in L.A. "It was a conspiracy to get Michael's money."
According to LaToya, Jackson himself always feared for his life. "A couple of years ago Michael told me he was worried that people were out to get him," she told the paper. "He said, 'They're gonna kill me for my publishing. They want my catalogues and they're gonna kill me for these.' "