The mayor of New Orleans, Louisiana, has been quarantined in China after possible exposure to the H1N1 virus, his office said Sunday.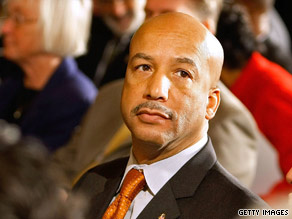 New Orleans Mayor Ray Nagin flew to China as part of an economic development trip, his office said.
Mayor Ray Nagin, who traveled to China on an economic development trip, flew on a plane that carried a passenger being treated for symptoms suspected to be from the virus, commonly known as the swine flu virus, the mayor's office said in a statement.