LOS ANGELES, California (CNN) -- Michael Jackson's mother was given permanent custody of the singer's three children Monday.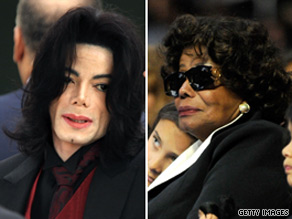 Katherine Jackson has accused the executors of her son Michael's estate of "keeping her in the dark."
Katherine Jackson, was appointed permanent guardian of Michael's three children -- Michael Joseph "Prince Michael" Jackson Jr., Paris-Michael Katherine Jackson and Prince Michael II (known as "Blanket") -- by Los Angeles Superior Court Judge Mitchell Beckloff.
A hearing is scheduled for October to look at some remaining issues.
Katherine Jackson was in the courtroom Monday with three of her children: Rebbie, Randy and LaToya.
An agreement last week between Katherine Jackson and Debbie Rowe, the mother of the two oldest children, cleared the way for an uncontested custody hearing.
Rowe, who was briefly married to Michael Jackson, agreed not to fight for custody in exchange for visits with the children as recommended by a psychologist.
The agreement does not involve any financial payments to Rowe "apart from the continuation of spousal support payments" that Michael Jackson personally agreed to make to Rowe after their divorce, their lawyers said in a joint statement.